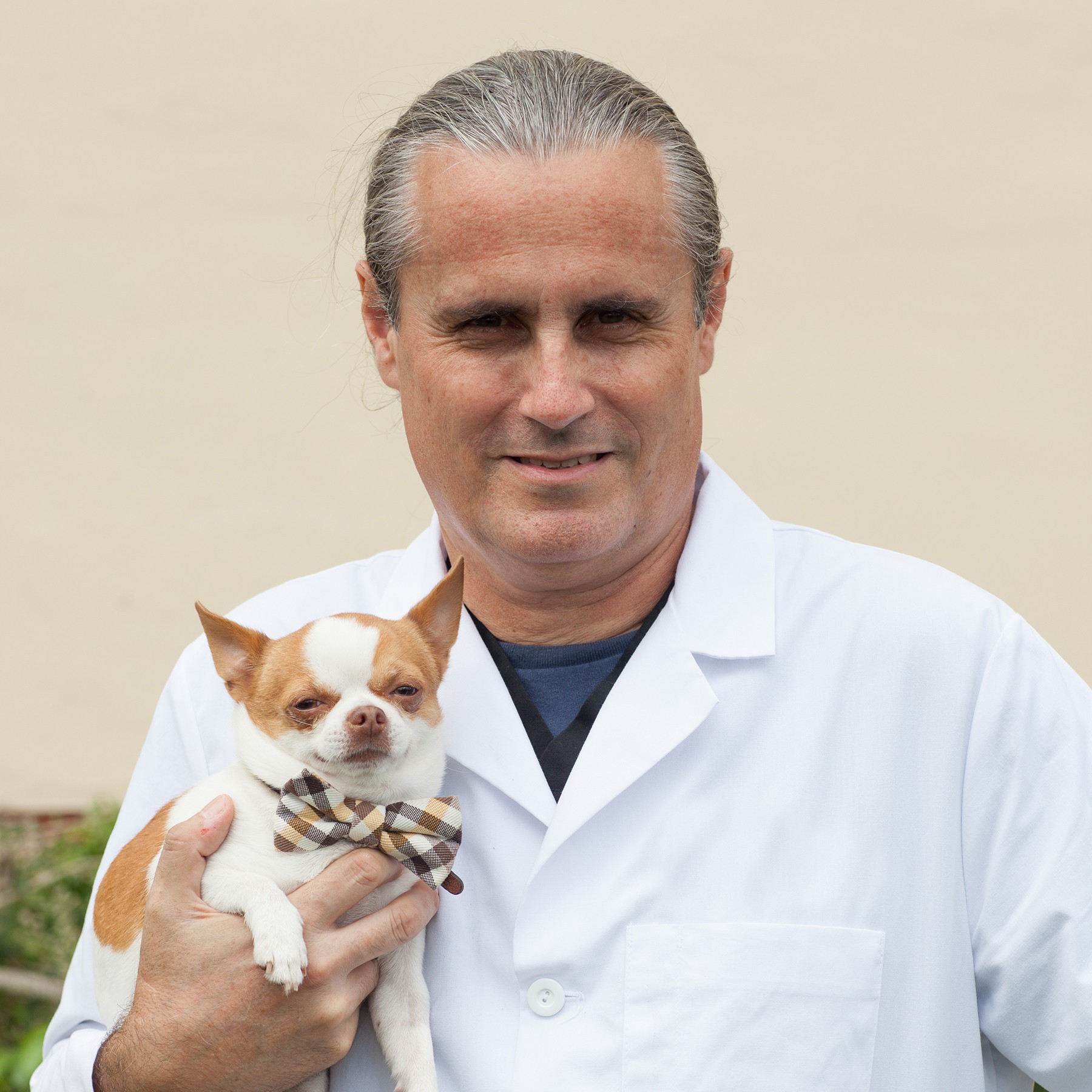 Dr. Cyrille  Bonnamy
Dr. Cyrille  Bonnamy (aka "Dr B.") knew as a kindergartener that he wanted to become a veterinarian to treat sick animals all around the world. In 1989, he earned his Doctorate in Veterinary Medicine from Maison-Alfort's Veterinary School in France. Thereafter, he lived and worked in numerous countries and veterinary fields: Canada (Veterinary teaching and research), Senegal and Ivory Coast (French Air Force Veterinary Lieutenant for security dogs health), South Pacific New Caledonia (General practice), France (Pharmaceutical industry), French West Indies (Small animals medicine & surgery as a practice owner) and eventually in the United States. He has practiced here in South Florida for nearly 10 years, treating dogs, cats and some exotic animals.  He can discuss your pet's overall health care in either English, Spanish, French and/or Creole.
Dr. Bonnamy, his wife Sophie & son Cyriac, fostered then adopted their dog, Jet, and cat, Twist, who both are very interested in the lizards and squirrels they find in their neighborhood.
"Dr. B" looks forward to meeting you & your four-legged family members soon!